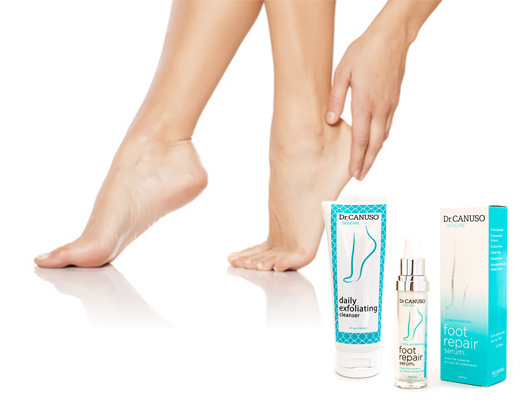 I am using the Healthy Nail System. Which of the two products do I use first?
After filing affected nails with an emory board apply one pump of the the foot repair serum all over the foot, including the nails. After that dries, apply a very light coat of the Fungal Nail Eraser around, under and adjacent to the affected nails.
Should I wash my hands after using your products?
If you would like to, sure! However it is not necessary, and some users even find that rubbing any leftover product into their hands has improved their appearance.
How long do I need to use the foot repair serum to see any results?
Most people see results in as few as 2 days. After 21 days, you can expect a dramatic difference. It is very helpful to take before and after photos…you will be amazed!
How long do I need to use the Healthy Nail System to see any results?
Treating fungus is sometimes difficult, and results may take 21 days to a few months. Nails take up to a year to completely grow out, and for complete healing of the fungus, some users may need to wait an entire nail cycle to guarantee they are completely cured of fungus.
What if I am allergic to the products?
Although an allergy to any of the ingredients in our products is rare, it may occur. Discontinue using the product immediately if you suspect you are allergic.
Do the products have a smell?
Unless noted in the product description, none of our products have added fragrance. Most users describe the smell as "odorless" or "clean."
I have never used anything daily on my feet. Do I really need to?
If you are looking to have soft smooth skin that is healthy and attractive, yes! Your feet do a lot for you, isn't it about time you returned the favor?
What is your "New Feet Guarantee" policy?
Since we are so confident that you are going to love your new feet after using our products, any item may be returned after 30 days but before 60 days for a full refund of the purchase price, no questions asked.